Currently Offered Courses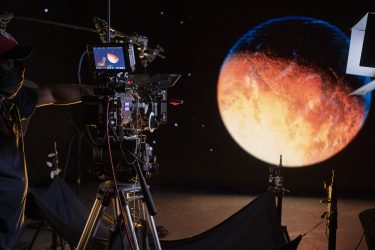 Creating Photogrammetry Models and PBR Textures
TBA
Hector Centeno
Read More
Creating Photogrammetry Models and PBR Textures
Course delivery: Online
Course schedule: TBA
Instructor: Hector Centeno
Course cost: TBA
Capturing reality through photogrammetry has been playing an increasingly important role in film production. It speeds up the creation of virtual assets and brings the texture and shape richness of real-life into a cinematic world. This one-session course aims to introduce the attendants to the photogrammetry pipeline, specifically for the creation of 3D models and PBR textures to be used in Unreal Engine (but applicable to other content creation tools). For the photogrammetry processing, we will focus on using Agisoft's Metashape and Delighter but we'll also cover the basics of free tools such as Meshroom. For creating PBR (physically based rendering) texture maps from photogrammetry, we will use tools such as xNormal, Blender and Substance Designer. Techniques for creating full PBR materials from single images will also be introduced, using Substance Alchemist and Materialize.
See our online delivery policies here in addition to some FAQs.
Virtual Cinematics with Unreal Engine
TBA
Hector Centeno
Read More
Virtual Cinematics with Unreal Engine
Course delivery: Online
Course schedule: TBA
Instructor: Hector Centeno
Course cost: TBA
From pre-visualization and all the way to full feature film production, Unreal Engine offers sophisticated tools to create high quality digital cinematics that support a wide range of film production stages. These tools support the creation of both high quality photo-realistic or stylized content with fully animated characters, visual effects, and immersive audio. This course is accessible to beginners who have never used Unreal Engine before, but also useful for experienced users who want to get an overview of the cinematic tools that the engine offers. During this hands-on three-session course, we will be covering the full production pipeline for cinematic production, including: asset importing (Quixel Megascans and custom models), scene layout, materials, lighting, lighting visual effects, virtual cine cameras and rigs, post-processing and final rendering.
Unreal Engine is free for users, and can be downloaded and accessed to participate in this course.
See our online delivery policies here in addition to some FAQs.